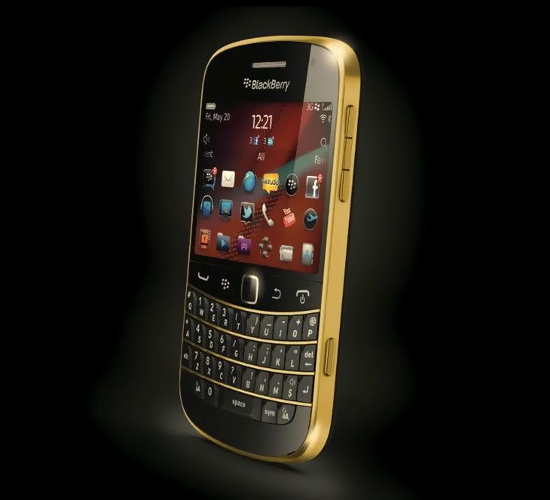 I was browsing CrackBerry.com, and came across the "
Limited edition Gold BlackBerry Bold 9900's given to South Africa's Olympic gold medal winners
" title on a post. After I looked in to it, I found out
BlackBerry UK
was in the middle of having a contest for the BlackBerry Bold 9900 in Bold, and was giving one away to a lucky UK resident.
Anyway, needless to say it ended yesterday, and I'm jealous, not only because I couldn't enter the contest, but because
Kim Kardashian
got one too.
*No US release date as of yet, but I have reached out to BlackBerry.