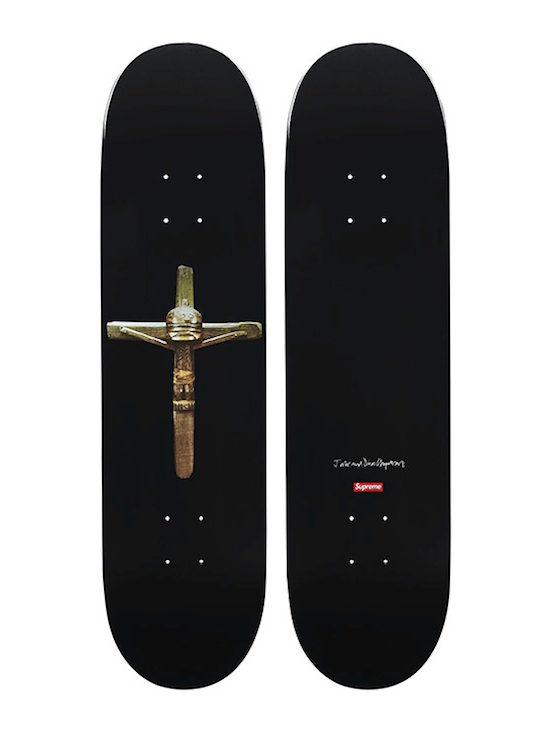 The
Chapman Brothers
, English visual artists, are commonly known as a collaborative sibling duo. The Chapman Brothers are a part of the Young British Artists movement, and their work is known to be offensive, vulgar, and often controversial. Supreme will release a series of five limited edition skateboard decks designed by the brothers.
- Available in-store in NY, LA, London and online October 11th.
- Available in Japan on October 13th.
For More Info:
Supreme