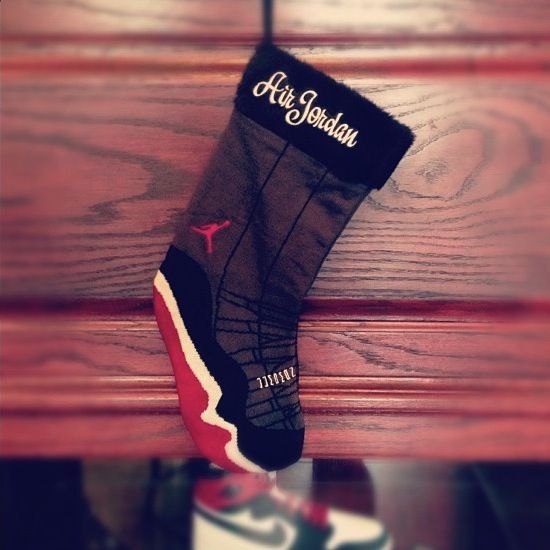 Snatched this photo from Henry at
Sneaker Bistro Boutique
. Might be for sale, might be for promo, either way it's a pretty dope stocking stuffer.
Follow on Twitter:
@SneakerBistro
*Updated: So it turns out that it's a pack, including a BRED XI Stocking Stuffer and Skully (beanie). Now that's really dope! Check out this
photo here
, it's available now.